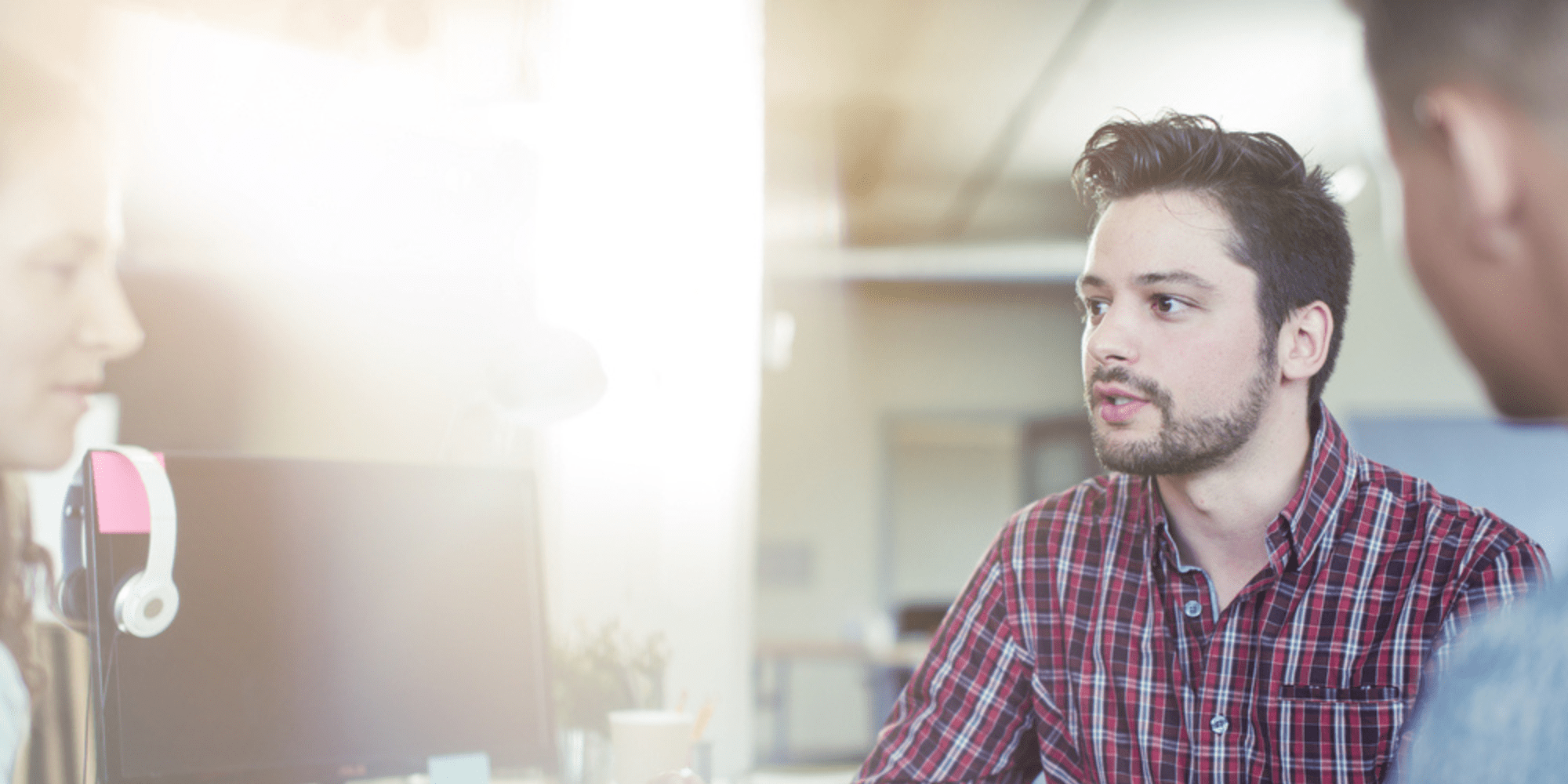 Is Apparatus the Right Fit for Your Business?
If you're making the move into B2B ecommerce, the options can seem overwhelming.
There's a wide range of platforms and providers out there, all trying to attract as many sellers as they can.
But we're a little different.
Apparatus is an ecommerce platform that's exclusively B2B. We're built for a specific type of seller with a specific type of customer — and we've spent years perfecting the tools and features that give merchants and customers the ecommerce experience that matches their needs.
We're a specialist ecommerce provider. And that makes us the clear choice for a particular type of seller.
Here's how to tell if Apparatus is the right B2B ecommerce platform for your business:
Your customers have complex operations
For many B2B customers, buying is a complex process.
They've got multiple teams across different locations with different needs, and they each have their own budgets and approval processes for everything they buy.
It's not easy for your customers to manage their buying. And if you're a seller with one of those customers, your ecommerce website becomes an opportunity:
With the right platform, you can give your customers the tools they need to manage their complex operations.
You're helping them to follow their own internal policies. And from the perspective of your customers, you've moved from 'trusted supplier' to 'essential partner' — cementing your position as an indispensable asset to their company.
Here's what Apparatus can do for your customers:
Personalised pricing and user-specific product ranges — to simplify the buying experience.
User permissions and hierarchies on your ecommerce site — so your customers can manage their teams as they buy.
Approval workflows defined by your customers — so their employees can buy with confidence.
Reports, notifications, and automated comms — so their management teams can get full visibility over how their teams are buying.
And controls over budgeting — so each of your customers' users, teams, and locations can stay on top of their spending.
You're in an industry where it's tough to be different
Apparatus is used by B2B sellers in 'commoditised' industries.
You're selling everyday products that are often consumable or have a short lifespan. Your customers might think they can swap your products with any other — and that could mean they can swap your company for any other.
There's not much room to differentiate yourself through the products you sell. And differentiating through price means an unprofitable race to the bottom.
But there is a third way — and that's the value-added services you provide to your customers.
Smart sellers are learning to differentiate themselves beyond their products and their pricing, creating added value through enhanced deliveries, improved packaging, and delivering leading customer service by offering industry knowledge and guidance to their customers.
B2B ecommerce adds to that third way.
Our platform helps you differentiate through the service you offer to your customers. You're giving them tools to manage their budgets and teams. You're showing them data and insights into their spending and buying.
And you're making the entire process of buying from you as smooth and attractive as it can be.
If you can't stand out with special products or special prices, you can add value to your service instead — with an ecommerce platform that helps your customers to run their own businesses better.
Apparatus is a good fit for:
Wholesalers, distributors, and manufacturers
Businesses selling everyday products (such as uniforms, safety wear, and consumables)
Businesses selling essential supplies (such as office products, construction tools, or print supplies).
Apparatus might not be the best fit for:
Service-based businesses
Hire or asset management businesses
Bespoke manufacturers.
You're a small to medium-sized business (SME)
Apparatus is designed for businesses that are ready to scale and grow.
You could be an established B2B merchant looking to take their first steps into selling online — or you're already selling online, and you've reached the limit of what your current platform can do.
Apparatus is a good fit for:
Businesses with a turnover between £2 million and £100 million
Companies with 10–250 employees
And sellers with a catalogue of between 5 and 100,000 products.
Apparatus might not be the best fit for:
Micro-businesses with a smaller revenue
Businesses selling a single product
Or a company with thousands of employees.
You're using an ERP
Apparatus is a platform that integrates directly with your ERP — either through one of our more common supported integrations, or through a custom integration that comes with some of our packages.
It's not just about sharing data and cutting down on admin. It's about letting your ERP take the lead, making it the single authority over your data that then feeds into your ecommerce site — giving you just one single point of management to keep your data up to date across both systems.
Apparatus is a good fit for:
Sellers who are already using an ERP

Especially

businesses using one of our supported ERPs:
Orderwise
SAP
Netsuite
Sage
DEAR
Or Cin7
Apparatus might not be the best fit for:
Sellers who are operating with spreadsheets
Businesses who use an ERP with limited integration options.

Businesses who don't have a well-maintained ERP system.
You're ready to evolve in a digital world
B2B is changing. In fact, it already has.
More and more businesses are selling online, launching their own ecommerce sites to drive their growth as they accommodate more customers and more sales.
And the sellers who are resistant to change?
They'll be left behind — while businesses like yours keep moving forward and scaling up their enterprise, adding value to their services and attracting new business.
Apparatus is a good fit for:
Businesses that adapt to the demands of modern customers
Companies looking to scale faster, and with lower costs

And sellers that are looking to add more value to their services.
Apparatus might not be the best fit for:
Businesses who believe that their customers will never buy online.

Sellers who are happy using 'request a quote' (or who don't have pricing tiers and arrangements)

And companies that aren't willing to promote their ecommerce site and train their staff to use it.
Ready to see if Apparatus is right for you?
Check out the full range of Features and Services that come with Apparatus — or chat with one of our B2B ecommerce experts to find out exactly what your business needs.
Sign-up to our
Newsletter


for the latest updates &
B2B ecommerce tips